Runnabean x Work For Good

Runnabean are committed to the pursuit of global environmental sustainability and are constantly striving to promote and build awareness for positive change in the modern world through the industry of health & wellbeing.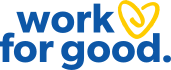 We are a proud Work for Good partner giving a proportion of all proceeds to our chosen causes as outlined below.
Visit our profile by clicking on the Runnabean logo above.
South East and Central Essex Mind
South East and Central Essex Mind is a not-for-profit charity providing local mental health services. They provide counselling and trauma services, supported housing, PACE and mental health training. Although affiliated with National Mind, they do not receive any funding, so pledges like ours really make a difference in allowing South East & Central Essex Mind to reduce waiting times and help more people in our community.
Their mission is to ensure everyone susceptible to and or experiencing mental health issues is given support and guidance to enable them to cope more easily and effectively and to intervene as early as possible to ease the situation for those affected.
For more information on South East & Central Essex Mind and details on how to get involved please visit their Work for Good profile here.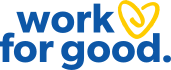 Ocean Generation (formerly Plastic Oceans UK)
Ocean Generation combines Plastic Ocean's decade-long experience of science and storytelling with the fresh vision of Ocean Generation Foundation. Together they have a unique opportunity to grow an inclusive global movement to tackle ocean threats. Their ultimate goal is to restore a sustainable relationship between humanity and the Ocean.
For full details and more information on how you can get involved please visit their Work for Good profile here.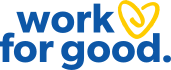 Right to Play
Right To Play is a global organization that protects, educates and empowers 2.3 million vulnerable children each year using the power of sport and play. They work in some of the most disadvantaged communities where children are challenged by poverty, war, disease and poor education. It is these challenges that rob them of their dignity, their promise, their basic human rights and put them at risk. More and more children are falling deeper into this crisis and missing out on their right to be children, threatening their opportunity to succeed and thrive.
Right To Play's work reaches children through quality education, gender equality, health and well-being, child protection and peaceful communities.
 For more information on Right to Play and how to support please visit their Work for Good profile by clicking here.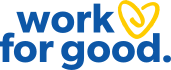 Friends of the Earth
Friends of the Earth is dedicated to protecting the natural world and the wellbeing of everyone in it. They support community groups across the country to make their local areas more climate friendly, and lobby government to take meaningful action on climate breakdown.
They have led the environmental movement for 50 years. As part of an international network of over 2 million supporters across 75 countries, they are the largest grassroots environmental campaigning community in the UK. Through providing campaigns, resources and information, they drive real solutions to the environmental problems facing us all. From campaigners and lawyers to local groups and supporters, Friends of the Earth push for change on issues such as protecting your home and local environment, adopting alternative energy solutions and fighting for environmental and social justice globally.
For more details and information on how you can support them, please visit their Work for Good profile
here.